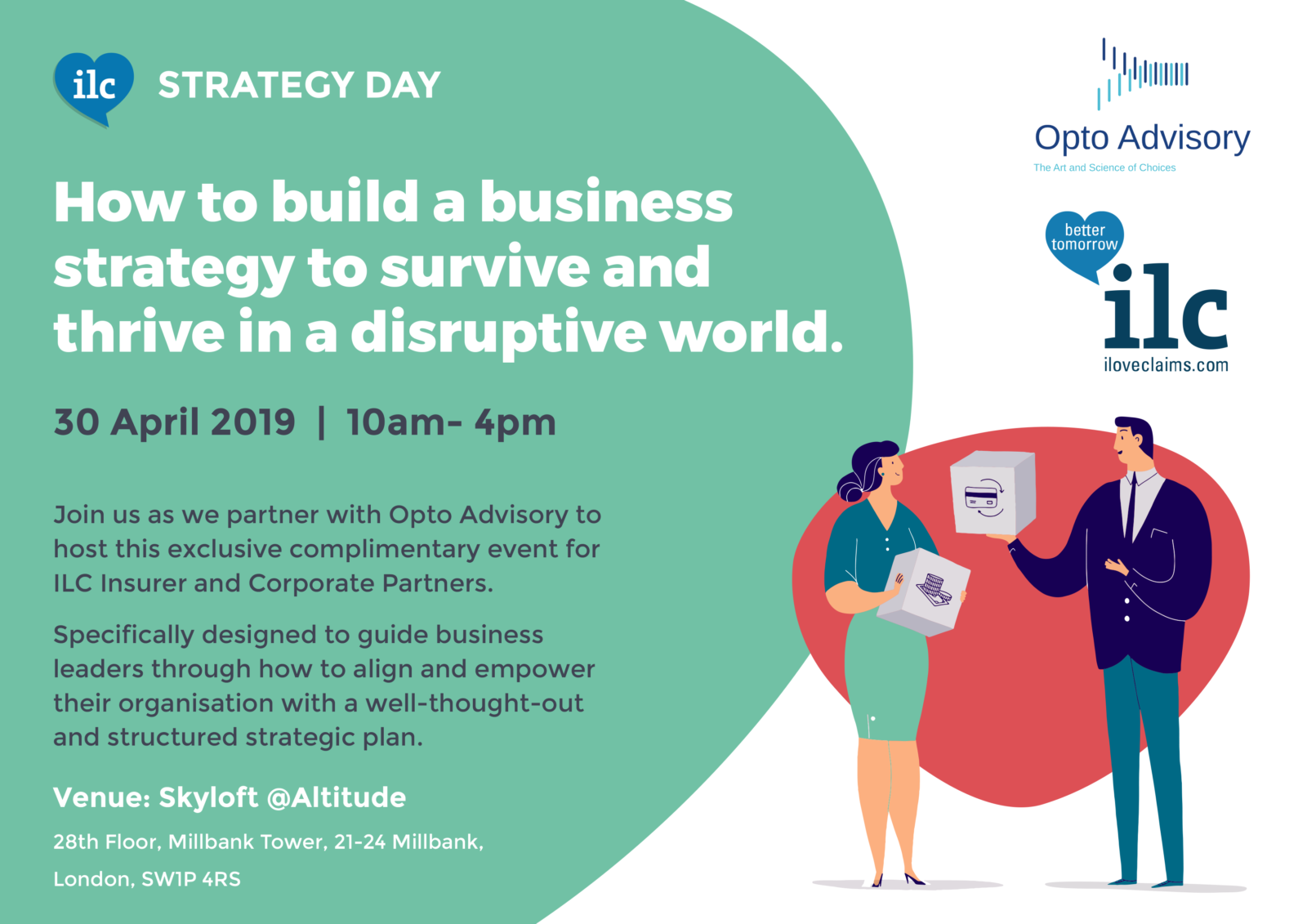 ILC Strategy Day 2019
---
How to build a business strategy to survive and thrive in a disruptive world.
30 April 2019 | 10am- 4pm
Join us as we partner with Opto Advisory to host this exclusive complimentary event for ILC Insurer and Corporate Partners.
Specifically designed to guide business leaders through how to align and empower their organisation with a well-thought-out and structured strategic plan.
Venue:
Skyloft @Altitude 28th Floor, Millbank Tower, 21-24 Millbank, London, SW1P 4RS
---
Why should you attend?
Want to take your business to the next level, but unsure of how to achieve this?
Is your business declining? We can help you understand why this may be and how to fix this
Know what needs to be done but struggling to make it happen?
What will you get?
You will get to understand the Why, What, How and When of business strategy and the implications on yours of not getting this clearly defined.
How will the session be run?
The day is designed to be interactive with a range of real life case study scenarios, business speakers and discussions.
When will you start to see the benefits?
The next day when you get back to your business
---
Download the PDF below for the full information on this fantastic event.