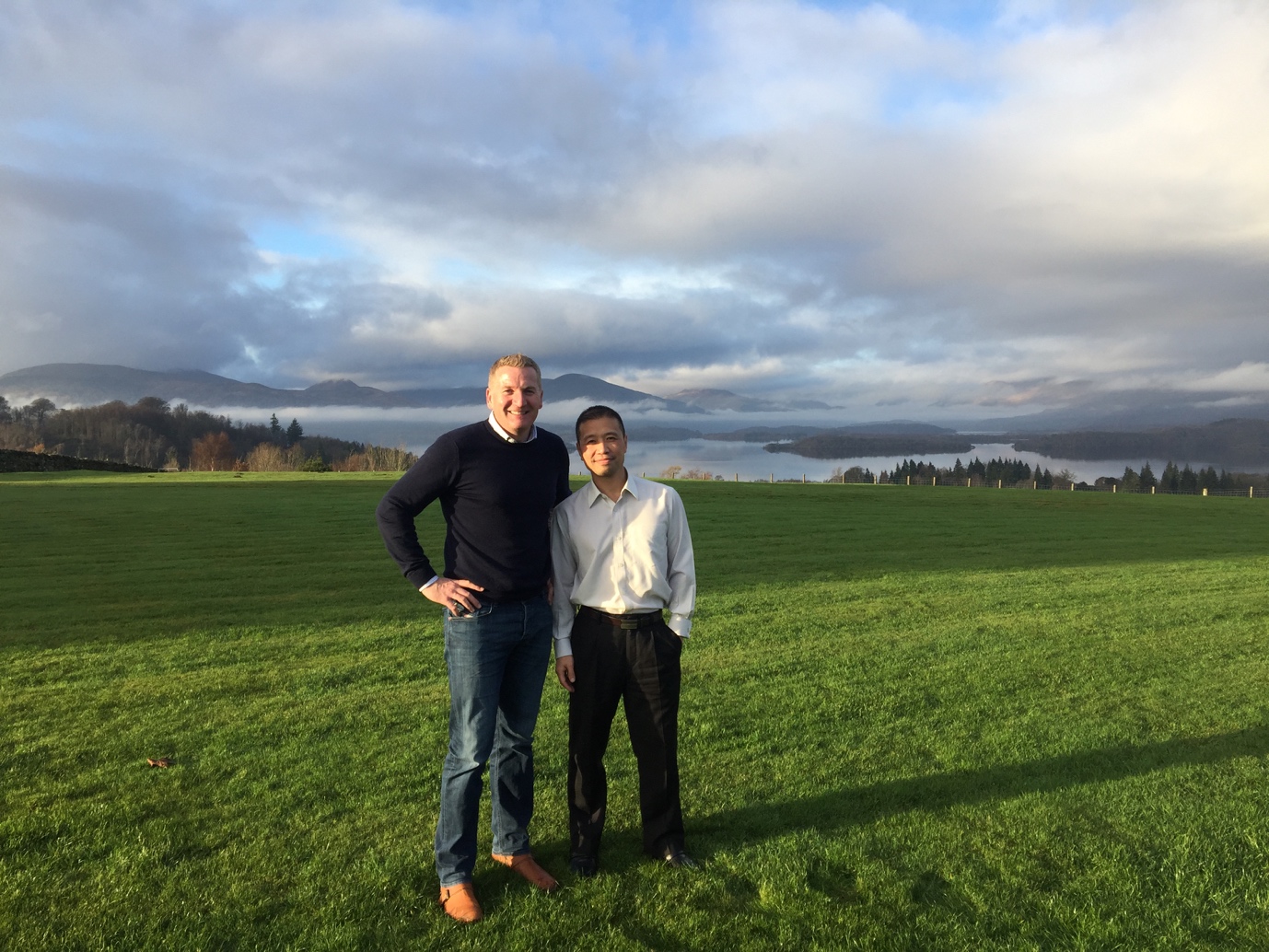 Opto take the High Road – Scaling Up Scotland
---
Opto were delighted to be invited run a day long workshop on the banks of Loch Lomond for the delegates on the Scale up Scotland programme.
This is a partnership between the Hunter Foundation, Entrepreneurial Scotland and Scotland CanDo. With Tom Hunter and Chris Van Der Kyle as sponsors, there is a great entrepreneurial edge to the programme. The purpose of the Scale Up Programme is
"Our collective ambition is to support fellow entrepreneurs to build world class, scalable businesses by sharing experience, access and networks to drive dynamic growth."
An 18-month cohort based programme with a blend of experiential, academic and peer learning, taking entrepreneurs through the critical components of business scale-up.  We ran a day long workshop helping the delegates understand how to build a successful strategic plan for their business.
The attendees were from a fantastic range of sectors from cosmetics to fleet management, outsource cash rooms to care home provision. It was fabulous to see that, despite vastly different sectors, the issues that these high growth companies were facing were very similar and the attendees have bonded and collaborate really well together to help each other out.
We had a great day with the delegates who approached the day with open minds and enthusiasm to learn. It was especially enjoyable to see the organisations work together to understand and challenge each other on their purpose, vision, values and goals – the bedrock of any business. It has also been great to work with a couple of the businesses after the event to help them as they look to expand and grow.
Thanks to all the delegates for their great energy and indeed feedback:
'It was one of the most enjoyable sessions of the entire Scale Up Scotland programme for me, but definitely one of the most challenging as well. As Chris mentioned towards the end of the day, this was MBA level analysis of our businesses crammed into a day, so it was supposed to be difficult. Really good day and something than I am keen to read up on and learn more about in the New Year.'
'Valuable use of time, thought-provoking and challenged perspectives. Will continue to reflect on the content. '
'I liked you guys, the style of the session, the delivery and the content. '
For anyone interested in the next co-hort, the criteria are not fixed but gernerally, annual revenues in excess of £1.5m with a clear line of sight to profitability; a minimum of 10 employees; aggressive growth plans and ambition; and a willingness to learn and collaborate with other participants.